About Dendrobium...
Thailand 's Dendrobium Nobile Type
Dendrobium Nobile Langley is known as one of the most colourful species in the orchid world. It is an epiphyte i.e. it grows naturally on trees. It is found in high mountains in the nothern region of Thailand. With long straight body this plant produces beautiful flowers behind its husks. The flowers give a gentle fragrant. It is mainly used as pot-plant for decoration. The blooming flowers can last up to one and a half months in cool temperature.


---
Today orchid lovers worldwide can easily find this wonderful Dendrobium Nobile orchid in Thailand.
At Siam Orchid Culture
we specialize only in one orchid, Dendrobium Nobile.
Our R&D in Thailand


---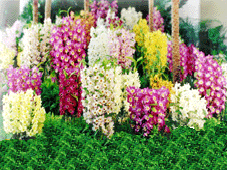 For over a hundred years Dendrobium nobile have been cultivated in Japan, Europe, and Australia. In the early days breeders did not have sufficient technology. They resorted to cutting to generate new plants. Growing new hybrids from seeds was also a hit-and-miss method. As sterile techniques improved it was possible to produce thousands of seedlings from one capsule.
Today new techniques are avialable to help reduce the high costs of using old process. Yet the market price of this orchid is still high.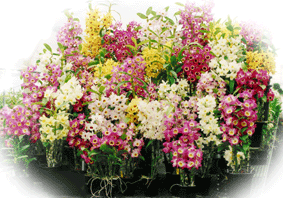 At Siam Orchid Culture (SOC) we are able to supply a large quantity of Dendrobium nobile at a relatively low price. By using Mericlone process we can generate a large amount of seedlings, with the same characteristics as its parents, to meet any demand from customers.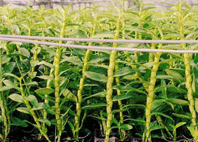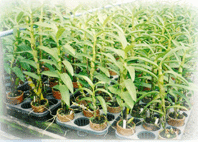 As to new hybrids, our team in Thailand have co-operated with breeders overseas in conducting research and development on the genetics of Dendrobium nobile for over 30 years. It was a lengthy process. Today we have in our collections more than 1500 of primary and secondary nobile hybrids.We are the largest producers and wholsaler of new hybrid nobile in the world.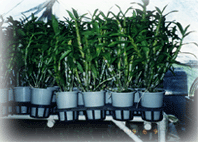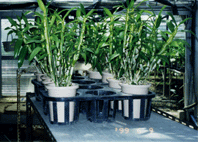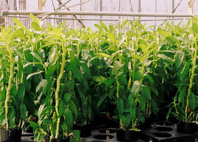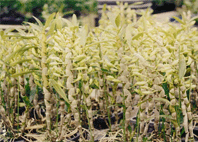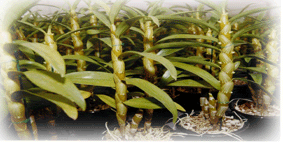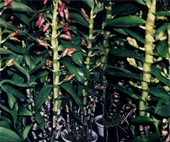 COOL SHOCK PROCESS SYSTEM
We have received satisfactory responses from our customers in Japan, Malaysia, Taiwan, Korea, and the USA. SOC is ready to do business with partners around the world. We proudly offer certification and copyrights documents for each purchase. Breeders, growers, wholesalers, retailers are welcome to take this opportunity and join us in promoting Dendrobium nobile globally for the benefits of all orchid lovers.
For further information on the Dendrobium Nobile
We Call "LANNA NOBILE"